Dr. Don Edgar was born and raised in central Texas on a small farm but spent much of his time with the family farming and ranching operation in western Texas. His passion for agriculture and helping young people gain impactful experiences and knowledge stems these experiences. After high school, he attended Tarleton State University where he graduated from in 1992 with a degree in Agricultural Education with teacher certification. After graduation, he took a position teaching agricultural education and mechanization at Coronado high school in El Paso, Texas. After leaving El Paso and taking a position in central Texas near his hometown, he began and completed his Master of Science in Agricultural Education (2003) from Tarleton State University. He completed his Ph.D. in 2007 from Texas A&M University with a focus on Agricultural Education.
Dr. Edgar's professional interests include methods of teaching, learner-centered instructional design, and delivery strategies. These interests allow his research focus to analyze the teaching and learning processes involved in secondary and post-secondary settings and curriculum development. He is an author of Agricultural Mechanics and Technology Systems a textbook focused agricultural mechanization in secondary classrooms. He has published almost 40 journal articles relating to agricultural education and has received almost $5 million dollars in grant funding to support his research efforts. He is most proud of the teaching awards that he has been bestowed. He has been awarded 10 teaching awards in his post-secondary career and recently was named the Distinguished Teaching Award winner for the Southern Region American Association of Agricultural Education (2020).
Dr. Edgar is extremely excited to be a part of New Mexico State University and agricultural education. He believes that the program has the opportunity to grow exponentially and expand its efforts to help programs across the state. New Mexico is rich in its heritage and the impact that Agricultural Education brings to its students and communities is immense. As an agricultural education teacher and faculty member, Dr. Edgar believes that students are the cornerstone and reason for what we do daily. He is excited to work with teachers and students in the years to come. Go Aggies!
View full Edgar CV (PDF)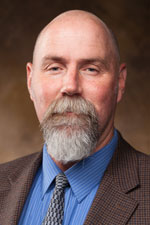 Don Edgar
Professor
Office Location: GTH 111
Phone: 575-646-3713
Email: dedgar@nmsu.edu