Agricultural Communicators of Tomorrow hosts the Sam Steel Seminar Series, established in Spring 2021. This three-part Zoom webinar is designed to connect current and prospective students with accomplished NMSU alumni. There is a need to provide networking opportunities and unite the diverse industries served by the College of ACES; this webinar is a great place to start.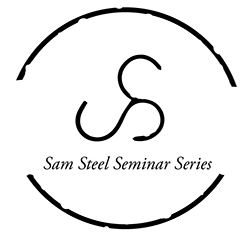 Spring 2021 Speakers
Dr. Jamie Castillo currently serves as the acting patrol agent for the Truth or Consequences Border Patrol Station. He has a B.S. and M.S. from New Mexico State University and a PhD from Ohio State University, all in Agricultural Education. He worked for the Cooperative Extension Service in Otero County before taking his current position with U.S. Border Patrol.
Dr. Ivette Guzman is an Assistant Professor of Horticulture, Plant and Environmental Sciences at NMSU. She earned a B.S. in Biology from the University of Texas at San Antonio, a M.S. in Biology from Texas Women's University, and her Ph.D. in Plant and Environmental Sciences at NMSU. Dr. Guzman worked in numerous roles within on education, research and industry prior to returning to NMSU as a professor.
Dr. Nathaniel Roybal, M.D. owns his own ophthalmological practice in Albuquerque, New Mexico. He received his bachelor's from NMSU in Animal and Range Science. Dr. Roybal then went on to the University of New Mexico for his combined MD and PhD. After leaving New Mexico, he completed his fellowship and ophthalmology residency at the UCLA Stein Eye Institute.
To learn about future Sam Steel Seminar Series events, contact
NMSU ACT President, Dakota Belcher at belcherd@nmsu.edu.